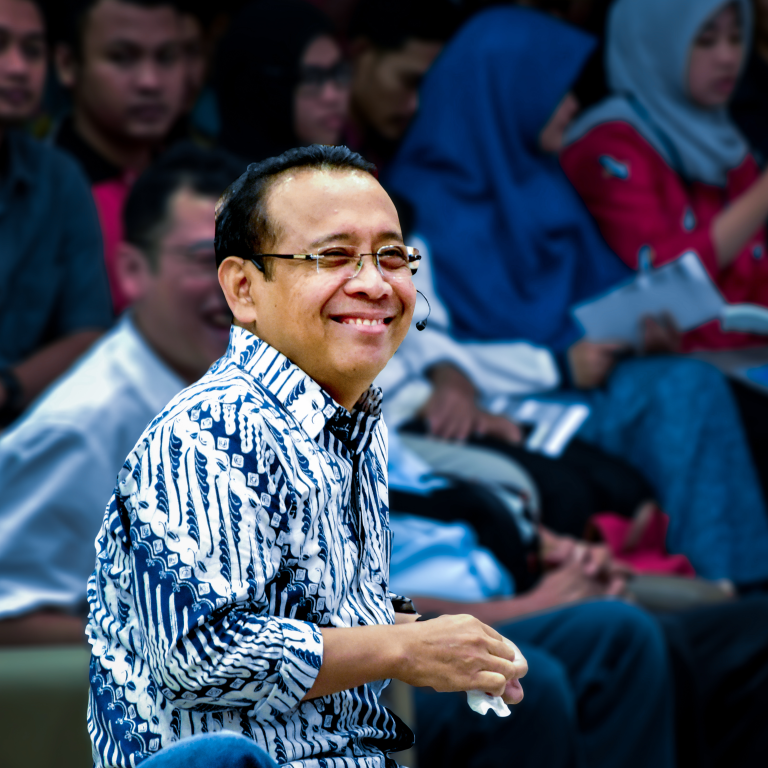 Prof. Dr. Pratikno, M.Soc.Sc.
Profile
Teaching Activities
Research and Publication
Profile
Pratikno is a Professor of Politics at the Department of Politics and Government, Faculty of Social and Political Sciences, UGM. His research interests and expertise include Local Politics and Decentralisation, Politics of State Finances, Public Policy, and Bureaucracy. Since 2014, he has served as Ministry of State Secretariat under President Joko Widodo. Previously, he served as the 14th Rector of Universitas Gadjah Mada. He also served as Dean of the Faculty of Social and Political Sciences, UGM. He completed his undergraduate studies at the Government Science Programme, Faculty of Social and Political Sciences, UGM, in 1985, his master's degree in Development Administration, Birmingham University, United Kingdom, in 1991, and his doctorate degree at Flinders University, Australia, in 1997.
Pratikno is active in various professional organizations, including the Indonesian Association of Political Sciences, the Indonesian Association of Government Studies, and the Asian Consortium for Political Research (ACPR). In 2010, he was a panelist in such academic activities as the International Research Workshop and Ph.D. Course on Transformative Politics at the University of Oslo, Norway, and the 6th EuroSEAS (The European Association for South‐East Asian Studies) Conference Indonesian Democracy in Comparative Perspective, held by the School of Global Studies, University of Gothenburg, Sweden. In 2008, together with Purwo Santoso, Cornelis Lay, and AAGN Ari Dwipayana, he formulated the monograph for Yogyakarta's special autonomy.
Email: pratikno_jpp@ugm.ac.id
Teaching Activities
Research and Publication