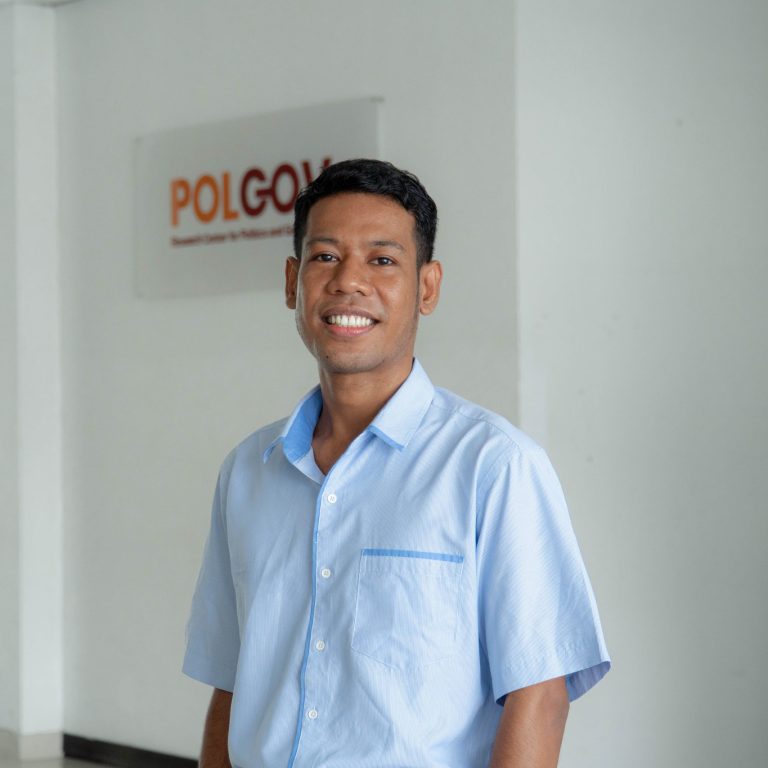 Ardiman Kelihu is a researcher at the Research Center for Politics and Government (PolGov) Faculty of Social and Political Sciences, Gadjah Mada University. His completed master at Politics and Government Department, Gadjah Mada University. Diman is involved in many discussions and research on democracy and local politics, identity politics, peace, social movements, and ecological politics. His latest publication is The Rise of Student Social Movement: Case Study of the #GejayanCalling Movement in Yogyakarta (2020; Together with Mahpudin and Mia Sarmiasih). He wrote the book Millennial Talks of Peace: Anthology of Essays on Indonesia Millennial Movement (2018; with Cynthia Noventari Purba, Raja Medina Yohana, Waskito Wibowo, et al) at Maarif Institute. He fills various columns in local and national media.
Email:
Ardiman.kelihu@mail.ugm.ac.id
Ardimankelihu72@gmail.com.