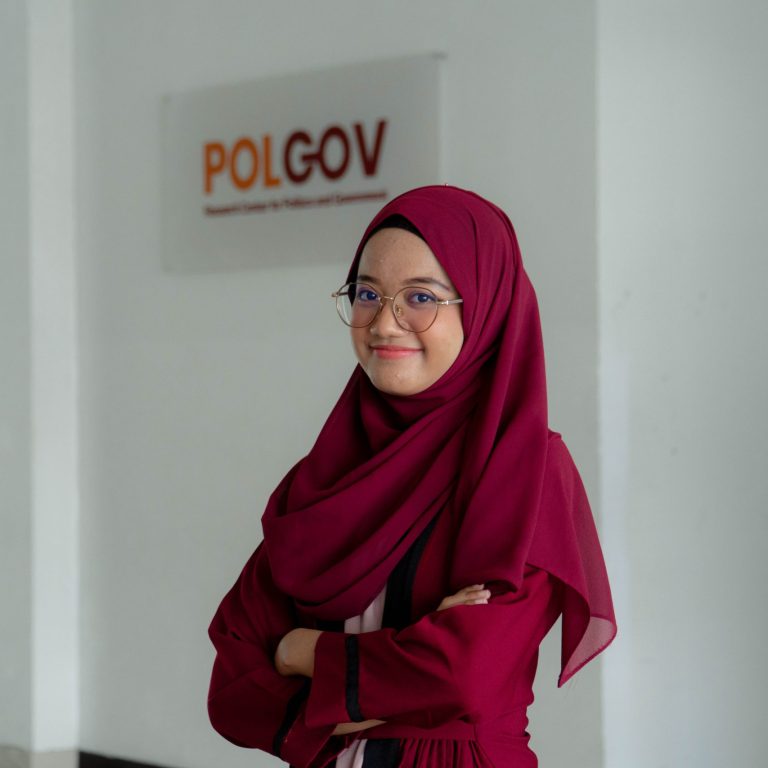 Aliyah Almas Sa'adah, S.IP, M.A
Aliyah Almas Sa'adah (Aliyah) has been a research staff at Research Centre for Politics and Government or PolGov since April 2022. She completed her undergraduate study at the Department of Politics and Government, Universitas Gadjah Mada, in 2019. Aliyah has also finished her master's degree from the Asia-Pacific Master of Arts in Human Rights and Democratisation (APMA), Mahidol University -Ateneo de Manila University, in 2021. During her studies, she has been involved in some research projects focusing on human rights issues, such as International Conference 2021, "Emerging Research on Politics, Development, and Human Rights". Before joining PolGov, Aliyah was working for the Institute of Human Rights and Peace Studies, Mahidol University as a Project officer, which focused on international student affairs and was abreast with current human rights issues to support learning and project within the institute. Her research expertise focuses on human rights, refugee issues, and forced migration. Her latest writing project was in collaboration with Naushawng Development Institute, titled "A Strategy of Myanmar Military over Resource Domination and the Fate of the Kachin People".
Email:
aliyah.saa@student.mahdiol.edu
aliyah.almas.s@mail.ugm.ac.id .